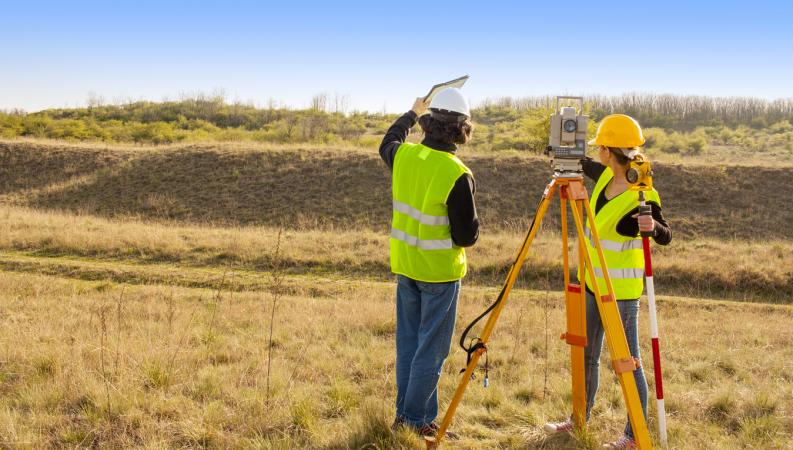 If you are in need of quality, professional land surveying services, Boss Engineering can get the job done! We offer an extensive variety of services to meet all your land surveying and engineering needs. Our survey technicians utilize state of the art Global Positioning Systems (GPS), robotic total stations, and electronic data collectors to complete any size survey project quickly and accurately. Land surveying includes making all essential measurements and determine the position of the physical details of an area of land. It is often used to establish land maps and boundaries for ownership. Using Auto Cad Civil 3D, the office staff of surveyors and drafting personnel transform the electronic data into a high quality, attractive finished product. This can be in the form of stand-alone drawings or incorporated within your engineering project.
Our Land Surveying Services
The Boss Engineering land surveying staff is composed of professional surveyors and Certified Survey Technicians (CSTs). Our expertise includes:
We have the skilled staff and precision equipment needed to perform expert land surveying. Contact us today to schedule your appointment.